Having completed our full refurbishment program, presented for sale is this 2011 VW Caddy UpFront.
This vehicle features an automatic ramp and tailgate combined with an automatic gearbox. Currently fitted with one rear seat, the vehicle allows travel for 3 people including the wheelchair user. Additional rear seats can be fitted if required, taking total carrying capability to 5 including the wheelchair user.  There is a 4 point manual wheelchair tie down system fitted with the provision for an automatic tie-down also. The vehicle has covered just over 17,000 miles from new and is in excellent condition.
Inside the vehicle, our lowered floor section stretches right to the driver's position giving generous class-leading headroom of up to 55″. Thanks to the lowered floor, your centre of gravity sat in your chair will remain low, providing excellent comfort and handling.
VW's acclaimed DSG gearbox provides near seamless automatic shifting with no pauses or jerking movements often associated with automatic gearboxes in alternative vehicles.
The vehicle  is now available for immediate delivery to its new owner.
Remember also that all Approved Used Sirus vehicles come with a 2 year RAC warranty and 1 years insurance included. All you need to do is drive away.
Want to

know more?
We can send you a personalised video tour of the vehicle. Everything you need to make the right choice.
Alternative options
FIAT QUBO SWITCH 2018
£20,995
driver, passenger upfront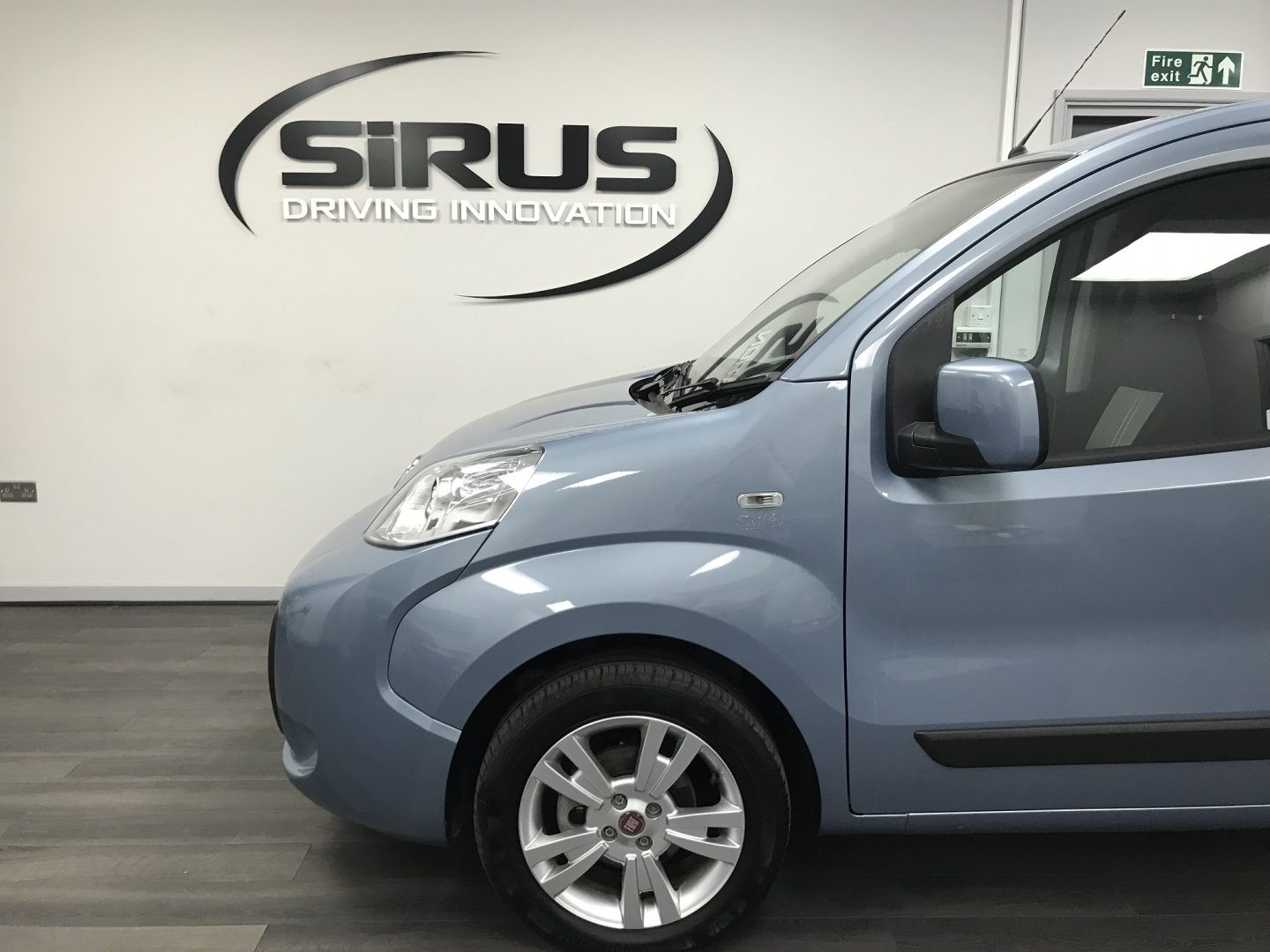 FIAT QUBO SWITCH 2015
£15,995
passenger upfront
VW CADDY UPFRONT 2011
£13,995
passenger upfront
VW CADDY DRIVE 2013
£20,995
driver