Featured events
Sirus to Exhibit at 2019 OT Show
Event time: Day 1 9am-5.30pm and day 2 9am-4.30pm
Event Date: 27/11/19 - 28/11/19
Event location: NEC Birmingham - Stand G43
Visit Sirus Automotive on stand G43 at this years OT Show held at Birmingham's NEC on 27th and 28th November.  We will be exhibiting our Sirus Ford Drive / Upfront vehicle conversion which is designed with side entry and the UK's shortest automated ramp. You can meet some of our mobility specialists and have a demonstration of our vehicle conversion, which also offers space for four people and ample boot space for equipment.
Also don't miss our on-stand clinical presentations by Tracy Winchester, Occupational Therapist from the OT Service. You can hear two different 15-minute clinical presentations about wheelchair accessible vehicles:
Accessible vehicles for disabled drivers
Five key factors when specifying a drive from wheelchair and internal transfer vehicle (choice and controls). This presentation will give you an overview of the essential clinical factors to take into consideration when specifying the most suitable vehicle for a client who wishes to drive a converted/adapted vehicle.
Learning objective – Understand the physical, cognitive and sensory requirements for driving a converted/adapted vehicle.
Accessible vehicles for passengers – what to look for in a vehicle when specifying to meet your client's needs.
This session will give you the essential knowledge of unique features that you need to be aware of when sourcing the best wheelchair accessible vehicle for your client.
Learning objective – To give you a checklist of features and benefits that may be required to meet your client's individual needs.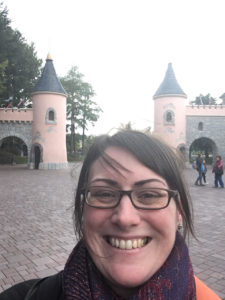 About the OT Service
The OT Service is one of the UK's foremost occupational therapy consultancies,  providing independent occupational therapy for individuals, case managers, solicitors, insurers, retailers, manufacturers and businesses. The team at Sirus are delighted to be working with Kate Sheehan and her team. Tracy Winchester, a skilled and experienced Occupational Therapist will be on our stand for the duration of the show to answer all of your questions.
Want to learn more?
Don't miss our Lunch and Learn giving you more in-depth knowledge of wheelchair accessible vehicles which is also high quality CPD. This will be held in Walsall, West Midlands in January and if you would like to attend please email sales@sirusautomotive.co.uk.
Find out more and register for the OT Show here.