Featured events
Occupational Therapist Event – Lunch and Learn with Sirus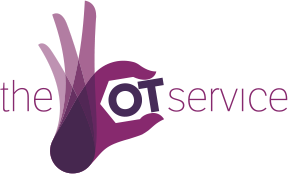 Event time: 11am-1pm
Event Date: 30/01/20 -
Event location: Park Inn by Radisson, Bescot Crescent, Walsall, WS1 4SE.
Event to be held on Thursday January 30th 2020.
Occupational Therapist Lunch and Learn – CPD and free of charge
45-minute clinical presentation plus 15 minutes for questions
To be held on 30th January 2020 this session will be delivered by an occupational therapist from the OT Service. It will give you an overview of the essential clinical factors to take into consideration when specifying a suitable vehicle for a wheelchair user to drive or travel upfront as a passenger. Includes hints and tips of the unique features that you need to be aware of when sourcing the best accessible vehicle for your client.
Learning objectives:
Understand the physical, cognitive and sensory requirements for driving an adapted vehicle.
To give you a checklist of features and benefits that may be required to meet your client's individual needs.
We will also be joined by Invacare stockist, Disable Aids who will be demonstrating various wheelchairs.
______________________
Location: Park Inn by Radisson, Bescot Crescent, Walsall, WS1 4SE. (Parking is free in the hotel car park).
Includes: buffet lunch and goodie bag.
RSVP – sales@sirusautomotive.co.uk
_________________________
About the OT Service
The OT Service is one of the UK's foremost occupational therapy consultancies,  providing independent occupational therapy for individuals, case managers, solicitors, insurers, retailers, manufacturers and businesses. The team at Sirus are delighted to be working with Kate Sheehan and her team. Tracy Winchester, a skilled and experienced Occupational Therapist will be delivering the session which is CPD and free of charge. 
Follow on Twitter – @theotservice 
About Tracy Winchester
Tracy Winchester is a qualified Occupational Therapist with over ten years' clinical experience.  She has gained experience through working in statutory services and the private sector in various settings with particular expertise in mental health, neuro-rehabilitation including acquired/traumatic brain injury and functional rehabilitation. She has worked as an independent OT for the last seven years including vocational rehabilitation, medico-legal clinical case work as well as working with corporate partners utilising business and management skills from her additional bachelor's degree in Business Administration and Public Policy and Management. She is also a mother and carer of two children with additional needs and she runs a local community support group for parents with children on the Autistic Spectrum.
Driving Adaptations
Sirus convert a range of wheelchair accessible vehicles and we also offer an adaptations service. Our highly skilled team of engineers can fit a wide range of adaptations, including steering, pedal and clutch modifications, hand controls, speed control, and seating solutions to assist both drivers and passengers. Read more from our Adaptations Engineer Andy Harris who has been with Sirus for 15 years now, since the business began in 2004.